Labour and Delivery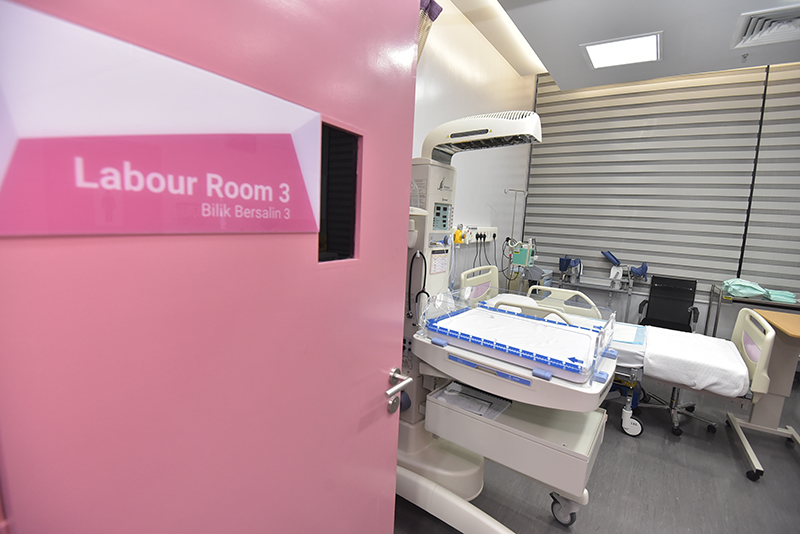 MSU Medical Centre is delighted to provide excellence in maternity care before, during and after the birth of your bundle of joy. We recognise that each of the expectant mothers have different needs and expectations. We can feel your joyous excitement, filled with energy of anticipation, awaiting the arrival of your beloved newborn. These will be the most memorable moments in your life and family.
Our 6 labour room suites, are equipped with the latest facility and monitoring system will ensure a smooth and comfortable experience of the delivery. Along with, our highly skilled maternity team are trained in providing their best personalised care to you. Our specialist consultants are ready in educating and healing in every step of your journey with us. We understand your birthing needs and we aim to provide our best care for you, your baby and your family.
Newborn care information
Once your newborn baby has been delivered, a physical examination and health assessment of the new baby begins immediately. In brief, physical examination is based on the Apgar test, which is to check for obvious signs that the newborn is healthy at one minute and five minutes after birth. Our doctor or midwife will then evaluate and assign points for each of the criteria:
Appearance (Skin Colour)

Pulse (Heart rate)

Grimace response (Reflexes)

Activity (Muscle tone)

Respiration (Breathing Rate)
Other examination includes physical examination, which includes;
Head to toe examination

Head circumference measurement

Weight and height

Hearing test
To ensure you can have a peace of mind of bringing a new life into the world, we suggest you read through the following and plan ahead for a mindful pregnancy journey.